Welcome to the Healing Harbor Counseling PLLC Secure Client Area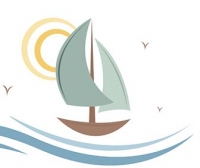 William G. T. Shedd said, "A ship in harbor is safe, but that is not what ships are made for." Maybe you believe your life, your marriage, or your family was made for more than you are experiencing. Perhaps you feel you have been crippled by the storms of life. Maybe you could benefit from some time in the safe, healing harbor of counseling where you, your marriage, or your family can find what is needed to live the life you were created to live. There is hope for you. Much like a grand ship spends time in the harbor for care and for gathering what it needs for a daring successful journey, your time spent in counseling can help you find what you need to live a more joyful and fulfilling life.

Why not make an appointment today or schedule a free 15 minute phone consultation?
Log in to the secure portal. If you have not received an email with a username, please Register.